Before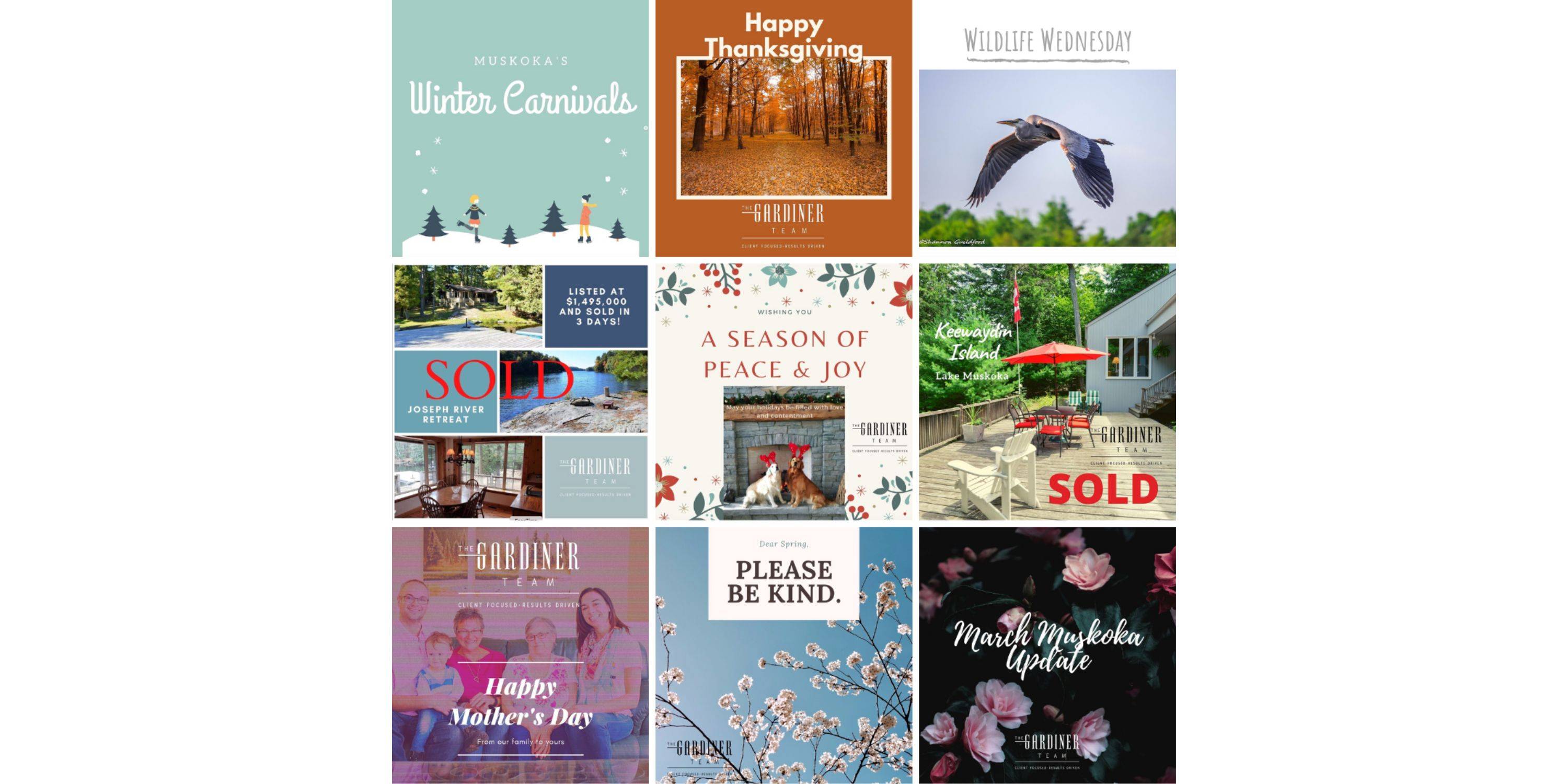 After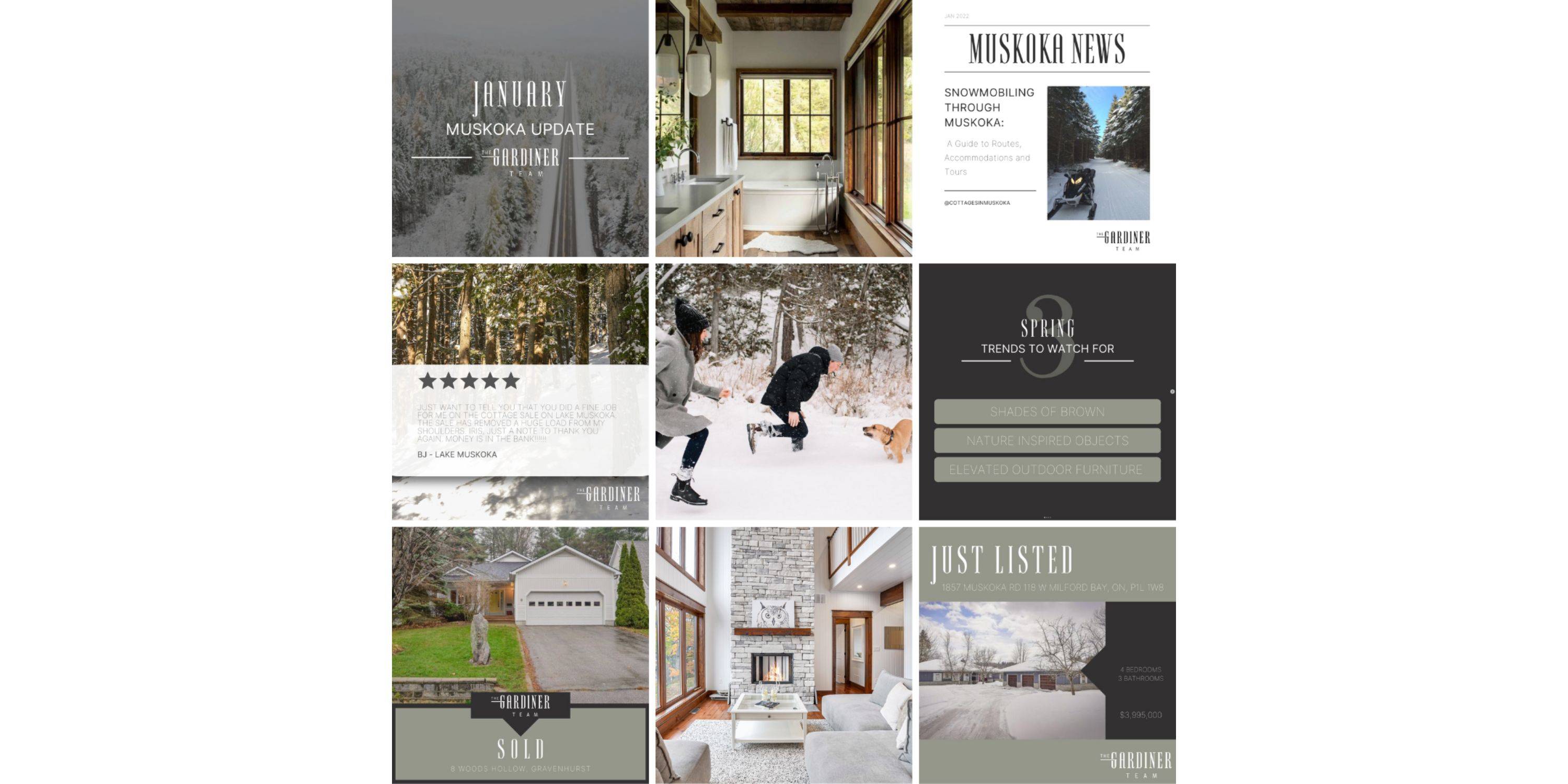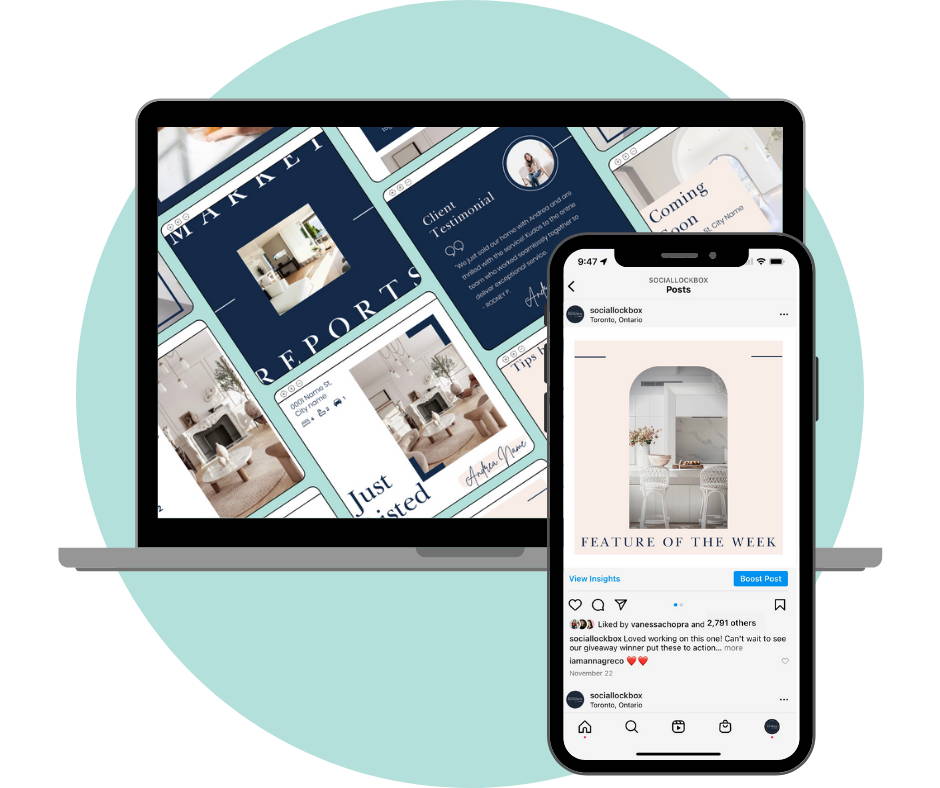 10 Customized Instagram Post Templates
Upgrade your Instagram feed with branded Instagram Post templates that help you stand out and create brand recognition.
Let Social Lockbox guide you through the branding process with custom colours and fonts to help you create a strong brand presence on social media.
10 Customized Instagram Story Templates
Engage with your audience on stories with 10 custom Instagram Story templates that represent your personal brand.
Save on graphic design costs with Social Lockbox and receive a custom logo with your branded templates.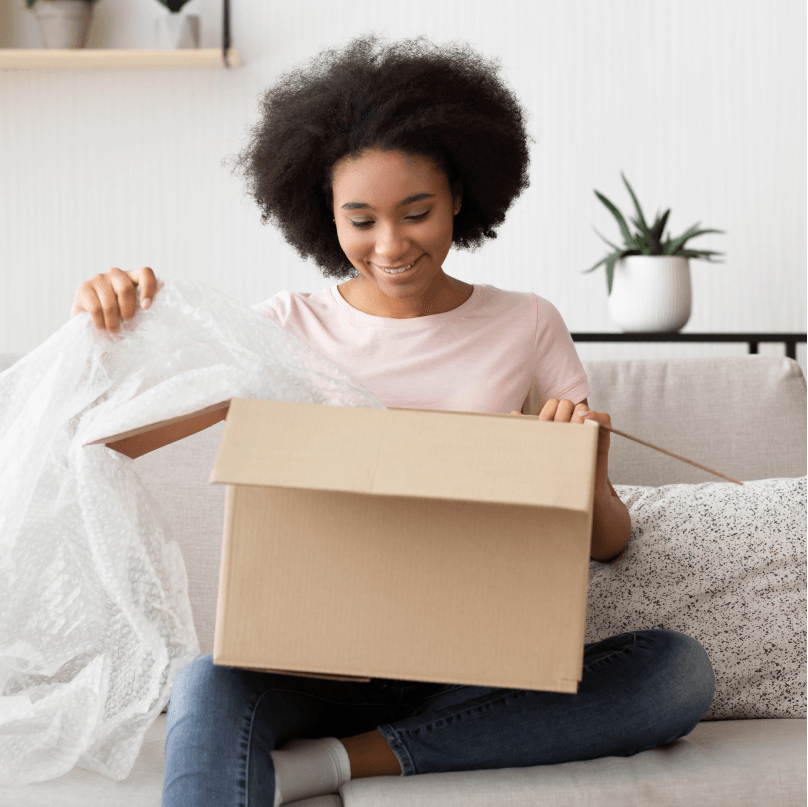 Brand Guide: Upon onboarding you will fill out a Style Guide Questionnaire that will help the Social Lockbox team understand your desired aesthetic for template creation.
Templates: Your custom Social Lockbox templates are editable through graphic design software, Canva. All you need is a free Canva account to edit and download your templates for usage. Canva is accessible on desktop and mobile.
Instructions: Your Social Lockbox team will provide you with a step-by-step guide including how to navigate Canva and how to best use your social media templates.
Still need help?: You can reach out to the Social Lockbox team anytime for assistance.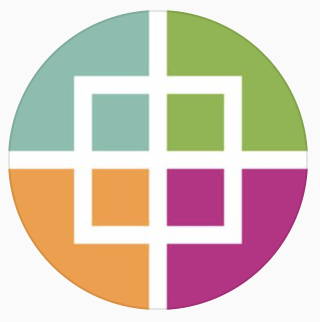 "We have been working with Social Lockbox for a few months now. They have really helped with our social media presence, and kept inline with our company's values and needs. We would recommend Social Lockbox, and their social media coordinator Emily to any small company or large! Take a look at our social media or any of their other clients to really get a good feel of how they change your online presences to be consistent and attentive to your companies clientele type."

Samantha Woodward, Four Seasons Sunrooms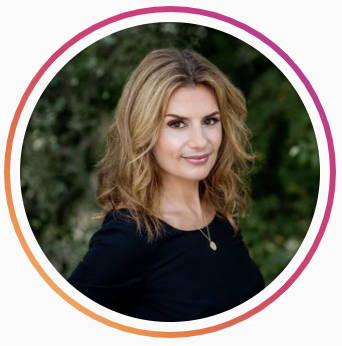 "I feel so fortunate to have partnered with Social Lockbox. From our initial call, I was beyond impressed by how quickly the team gained a clear understanding of how to leverage my past professional experience to create credibility in my new career. Within a week, they created an absolutely perfect brand book aligned with my personal style and vision. I had tried creating brand standards myself, however, after several failed attempts, I knew joining forces with Social Lockbox was my answer. We have seen a dramatic increase in my social media following and engagement.
I cannot thank Social Lockbox enough for all they do and for taking the stress of planning, organizing, and creating content & imagery off my plate. I can now focus on what I do best- sales, marketing, and customer service. "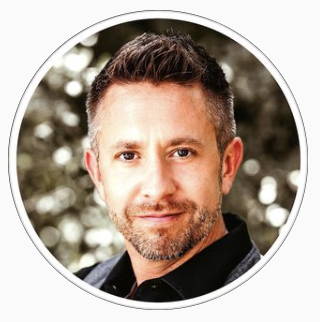 "Emily has been absolutely amazing from the start! She truly listened when I was describing what my brand was and how I wanted my social media outlets to portray my real estate career. Emily is easy to get a hold of, creative in her design and execution, and has a running knowledge of all the background social media stuff…the stuff I don't care to! In the three months I have been working with Emily, my Instagram following has been increasing in a sizable amount each month. If you don't like, know how, or do not have time for social media, Emily is a breath of fresh air! "